FIXED HEAD PAD

8'0"W X 8'0" H OPENINGS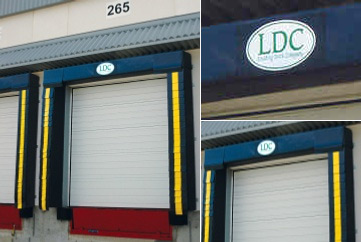 Generally designed to suit 8´ wide x 8´ high openings. The Series D100 is recommended when the tightest possible seal is required and full access to the rear of the truck is not required.
Two foam side pads and one foam head pad wrap around the door opening, sealing the gap between the building wall and the truck.
With one of the largest selections and colours of fabrics available, LDC can offer the ideal solution for your unique loading dock requirements.
SAVE hundreds of dollars in reduced energy costs
IMPROVE working conditions by keeping dust, dirt, debris & insects out
PROTECT product & personnel from harsh weather conditions
INCREASE PRODUCTIVITY by providing a safe & comfortable working environment
DURABLE range of Hi-Performance fabrics to choose from
CUSTOM sizes available