Open Door Protection
The LDC Air Curtain uses a wall of forced air to let you open your doors to products, people and improved visibility while preventing blasts of cold air in winter and hot air in summer from affecting your employees, customers and HVAC costs.
SAVE on energy costs.


Keep in comfortable air
Improve air circulation to get more use from heated air caught in ceilings

IMPROVE working conditions and productivity

Control your indoor environment for comfort while doors and windows are open
Keep out dust, debris, insects and polluted air

PROTECT customers and product

Maintain a warm comfortable atmosphere for your customers
Move products in and out while conserving the temperatures they need
LDC's Air Curtains are powerful, high performance units that are quiet, adjustable and easy to install in a variety of configurations to suit your needs.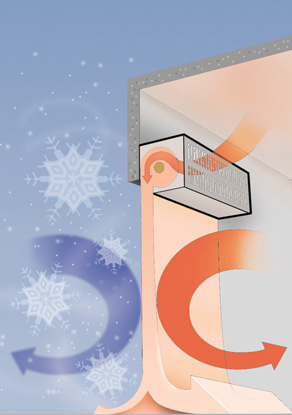 Warehouse & Manufacturing Facilities
Shipping & Receiving
Automotive Service Bays
Freezers
Retail Entrances
Drive-thru Pay Windows


Your LDC equipment will perform to your specifications and expectations, or better.
Call

1-866-864-5265
or
Contact
an
LDC specialist today
for a
No Charge
,
No Obligation
consultation and take advantage of the LDC difference.