PORTABLE FRAME BUG DOOR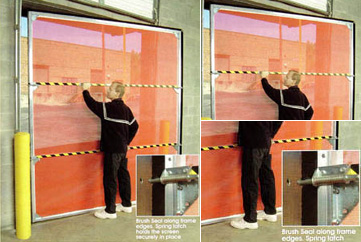 The Hand-Held, Hand Installed LDC Portable Bug Door is a low cost way to seal an opening.
Vinyl encapsulated woven polyester on a tubular aluminum frame snaps into the openings between the door jamb.
Keep out pests, improve security and provide more ventilation and sunlight for employee comfort and productivity.